24 officers, NCOs of RBA request High Court for interlocutory order
Changa Dorji, Thimphu

Mar 6, 2018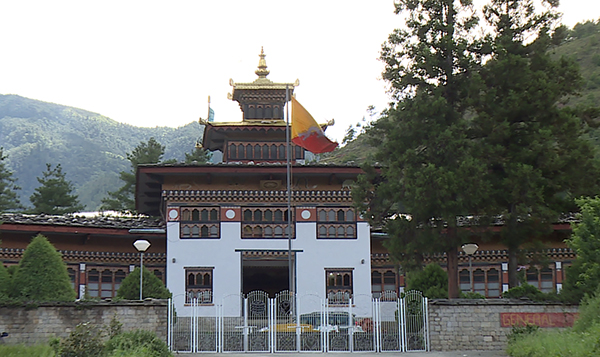 Twenty four officers and non-commissioned officers (NCOs) of the Royal Bhutan Army (RBA) submitted an application to the High Court in Thimphu, yesterday, requesting for an interlocutory order- given provisionally during the course of legal action.
The Military Court in Lungtenphu, charged them of embezzling about Nu 11m from the DeSuung training fund. Unhappy with military court verdict, they appealed to the High Court in December, last year.
The appellants requested the court to issue an 'Interlocutory Order' to release their payments and other benefits from the service as usual till the judgment is passed. The accused armed personnel said, they have been mentally and physically aggrieved since the day the Military Court convicted them. They were terminated from the service without any benefits.
That aside, the judgment also demanded them to vacate their government quarters by the end of last month (February).
Under such circumstances, they said, they are not able to keep track of their appeal case with the High Court. Meanwhile, one of the accused officers, during the rebuttal hearing yesterday, requested the High Court to reverse the Military Court's decision and dismiss the charges against him. He further submitted that charges against him are vague, without clear evidences beyond reasonable doubts.
The officer also requested the court to order prosecutors to prove the embezzlement charge of over Nu 1.2m against him.
For the same case registered in another bench of the High Court, the RBA prosecutors requested the court to uphold the Military Court's judgement against an officer and a non-commissioned officer since it was passed with due process of law.
They added the Anti-Corruption Commission had carried out a thorough investigation. The two accused allegedly embezzled over Nu 1.4m of the DeSuung Fund.
The High Court will conduct its next hearing on the case on March 13 and April 3.