His Majesty The King grants audience to over 300 youths bound for Japan
Sonam Pem, Thimphu

Mar 6, 2018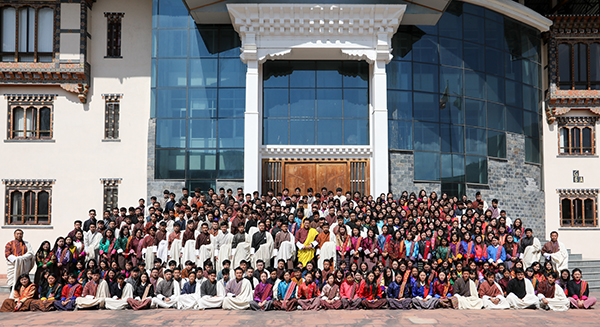 His Majesty The King granted yesterday audience to over 300 young men and women who are aspiring to go to Japan under Earn and Learn Programme.
Over 500 youths have been placed in Japan under the programme so far.
They will be enrolled in various language institutes across Japan where they will undergo a one or two year language programme while working part time in jobs provided by the partner firms of the Bhutanese agents in Japan.
A total of 359 of them have completed the basic Japanese course in Thimphu. They are expected to leave for Japan as soon as their loans are approved.
Between July 2014 to January this year, the labour ministry has placed 4,987 youths through the overseas Employment Programme.