People of Serzhong, Tareythang gewogs apprehensive about GC road quality
Karma Wangdi, Sarpang

Feb 28, 2018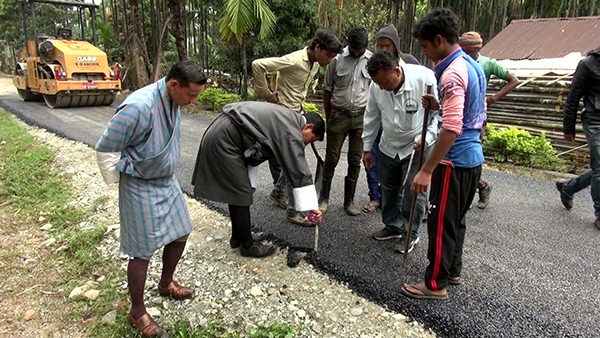 People of Serzhong and Tareythang gewogs in Sarpang are unhappy with the quality of blacktopping over their GC (gewog centre) roads. They say the layer of blacktopping is not up to the mark. The blacktopping works in the two gewogs started last month.
Blacktopping works for Taraythang Gewog was complete recently. For Serzhong, it is still underway. "The quality of work being carried out here is not so satisfying. The base course work is poorly done and the layer of blacktop is very thin," said one of the farmers, Leki Dorji.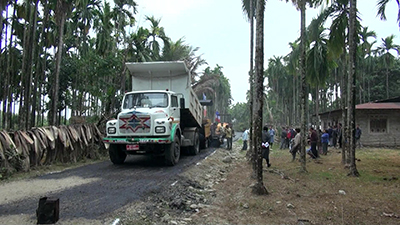 Dhanman Gurung from Tareythang Gewog said: "Thanks to the government we now have a gewog center road. But we are short of fund for clearing a drainage system. We have requested the gewog office and Roads Department, nothing has been done so far. We are concerned because with the monsoon approaching, without a drain, blacktopping the road would be a waste of resources."
The Department of Road's Chief Executive Engineer C.B Mongar disagreed. He says the works have been carried out as per the contractual requirements. The Roads officials, who are always on site, constantly monitor the quality of the work.
"At the completion of the road, the regional office will call the committee again, check it's quality assurance, quality control test," said C.B Mongar, the Chief Executive Engineer of DoR. "And the bill should be accompanied by a quality control test report, what is there in the specification, and accordingly we will pay the bill to the contractor."
The blacktopping projects for the two gewogs are worth about Nu 54m.