BoB and BOC sign Memorandum of Understanding
Samten Dolkar, Thimphu

Feb 27, 2018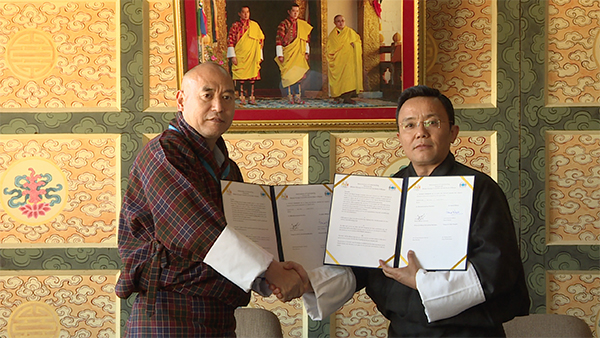 The Bank of Bhutan (BoB) signed the Memorandum of Understanding (MoU) with the Bhutan Olympic Committee, in Thimphu today.
Under the MoU, BoB will finance BOC with Nu 500,000 annually for three editions of Bhutan International Marathon (BIM). Ensuring the "Promotion of sporting culture," it is expected to support the development of youth and sports in the country.
It is also hoped to contribute towards the growth of adventure sports tourism in Bhutan. The marathon will take place on March 3, this year in Punakha.