Judo team leaves for Bangladesh
Tshering Zam, Trashigang

Feb 26, 2018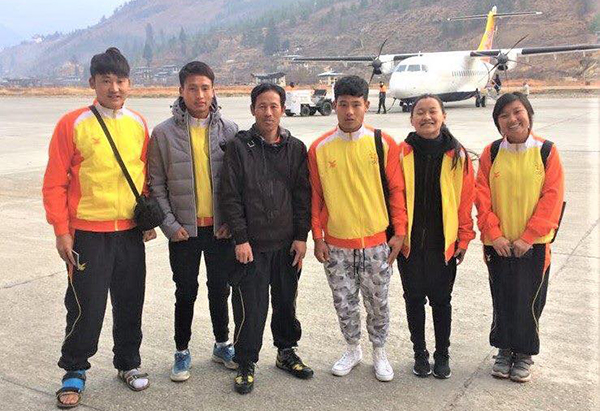 Bhutan's Judo team, comprising four participants and two coaches, left for Bangladesh today to take part in the Bangladesh Krira Shikkha Protishtan (BSKP) Judo tournament.
BSKP is a sports organisation in Bangladesh.
Judo teams from four countries, such as Bangladesh, Bhutan, India and Nepal, will compete in the tournament.
The Bhutanese team is expected back in the country on 2nd of March.