3 men arrested in centenary market battery case
Changa Dorji, Thimphu

Feb 22, 2018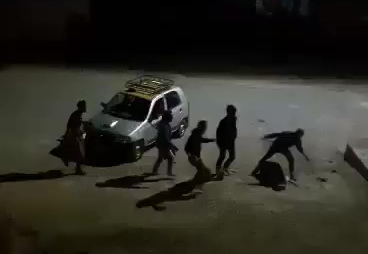 Thimphu Police have arrested three men for their alleged involvement in a battery case that took place at a car park near the centenary market on Tuesday night.
A video of the incident shared on the social media has gone viral, leaving many upset and disturbed.
A man is seen hitting the victim- a 28-year-old parking fee collector from Dagana- on the head with stones.
According to police, a brawl first broke out in a restaurant over payment of drinks. The owner had thrown them out.
The victim was taken to the hospital where he was kept under observation. He was discharged yesterday afternoon.
Police have also seized the license of the restaurant. It will be handed over to the Department of Trade for legal action for selling alcohol on a dry day.