DPT & BKP unveil few more candidates
Yeshi Gyaltshen, Thimphu

Feb 20, 2018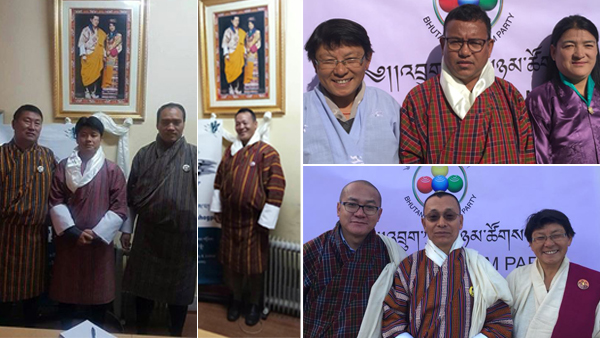 Druk Phuensum Tshogpa (DPT) and Bhutan Kuen Nyam Party (BKP) revealed a few more candidates over the past weeks.
The BKP introduced their two additional candidates. Norbu Tshering, a former corporate employee will be vying for the seat of South Thimphu constituency in the upcoming National Assembly (NA) elections.
The former Finance Secretary, Lam Dorji will represent the party from Bji-Kartshog-Uesu constituency in Haa.
Currently serving as the Opposition in the parliament, the DPT has announced two new candidates. Choki Gyeltshen, a former teacher will contest from the Maenbi-Tsaenkhar constituency in Lhuentse.
Former civil servant and journalist, Passang Dorji will replace the incumbent MP Wangdi Norbu, to contend for the election from Bartsham-Shongphu constituency in Trashigang.
The ruling party- People's Democratic Party (PDP) and Druk Nyamrup Tshogpa (DNT) have decided to confirm their candidates only after the National Council elections. PDP says since most of their candidates are civil and corporate employees, who are yet to resign, they will make announcements in June. However, DNT maintains that they will declare the names of the candidates in May this year, during the annual party convention.
The only political party headed by a women president-Druk Chirwang Tshogpa (DCT) also intends to unveil their candidates during their annual party convention.