No penal laws breached in Tsirang duping case: OAG
Sherub Dorji, Thimphu

Feb 14, 2018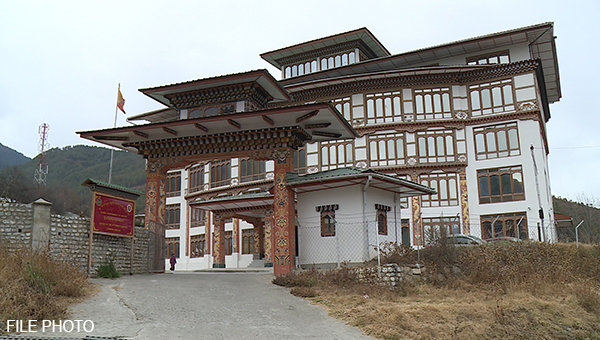 Two People's Democratic Party coordinators in Tsirang didn't operate as fake agents of Rural Enterprise Development Corporation Limited (REDCL), says the investigation report of Office of the Attorney General (OAG).
However, the report states, the Department of Trade under the Economic Affairs Ministry has been asked to collect fines from the two coordinators for operating the commercial activity without a trade license. The duo will also have to return the filled forms and fees collected from the public.
The OAG, after meeting 227 complainants, the two PDP party coordinators, and the two serving MPs of Tsirang found no element of commercial bribery, embezzlement, impersonation, or duped people by faking as government agents.
The investigation report stated, "The objective of the project was to create Agro Cooperative, Organic Fertiliser Cooperative, RNR, and Livestock Feeds Cooperative and Rural Banking Cooperative for the Farmers in Tsirang and to assist them in processing loans from the REDCL through formation of agro-based cooperatives."
However, the two coordinators' proposals were turned down by the Agriculture Ministry and the Royal Monetary Authority. Hence, in frustration, the two did not respond to any call or queries from the applicants.    
The OAG directed the Department of Trade to collect fine as required by Rule 1 of the Rules and Regulations for Establishment and Operation of Industrial and Commercial Ventures in Bhutan, 1995. The same rule also requires immediate closure of the activity. The applicants can file a civil suit if the coordinators do not refund the fees as advised by the Department of Trade.
After the ACC dismissed the case in April last year, the matter resurfaced during the Opposition Leader's visit to gewogs in Tsirang, in December. People alleged that PDP workers and coordinators operated as fake REDCL agents and did not given them the promised loans or return the fees collected. The Opposition Leader requested the ACC to investigate, while at the same time, the Prime Minister asked the OAG to probe into the case.