Nearly all grade II BHUs to have at least one female HA this year
Yeshi Gyaltshen, Thimphu

Feb 14, 2018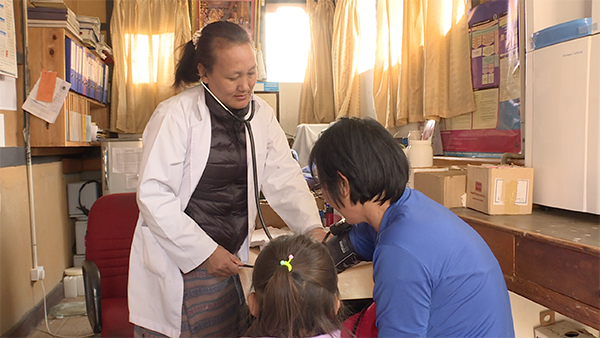 Ensuring there is at least one female Health Assistant (HA) in all Basic Health Units remains a top priority of the health ministry. For this financial year, the ministry had planned to post one female HA in all 184 Grade II BHUs. Though this will only be achieved in 2019, this year 98 per cent of all Grade II BHUs shall have at least one female health assistant.
A study by the health ministry some years ago had found that lack of female health workers hinder health care for women. Since then, the ministry has been working towards providing female health workers in all Basic Health Units.
The Prime Minister, during the mid year review of the Annual Performance Agreements (APA) last week, spoke of the people's requests for female health workers and the urgency to address this.
The health ministry's 2017-2018 APA had highlighted to have one female HA in all 184 Grade II BHUs. "The health ministry has been working accordingly to achieve the targets and we even issued the office orders for the transfers," Health Secretary Dr. Ugen Dophu said.
"But then we had to reconsider four of them, we will be able to replace them only next year when new female health assistants pass out from the universities."
While four BHUs will remain without a female HA for the year, the health secretary said 180 of them will have a female HA.
Asked on the roles of health assistants, Dr. Ugen Dophu said it is completely different from that of  nurses' role. "The duty of female and male health assistants is to spend around 30% of their time at the BHUs and then 70% going out into the communities through outreach clinics. They have to go out to provide health care to the public," Dr. Ugen Dophu said.
The nurses, on the other hand, he said are trained only for bedside treatment of patients.
Of more than 600 health assistants in the country, only 232 are female health assistants. 48 of them are stationed in hospitals and grade I BHUs.