RICBL's former CEO & ED liable to refund close to Nu 3m, ACC finds
Changa Dorji & Phub Gyem, Thimphu

Feb 13, 2018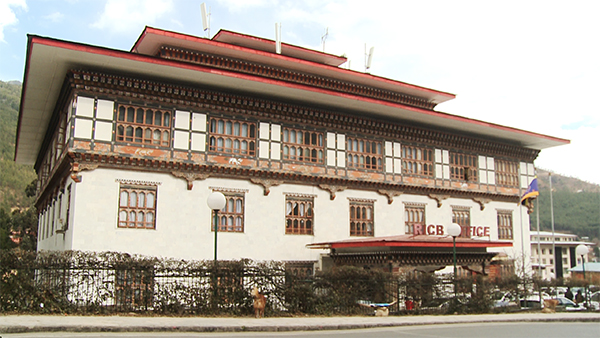 The Office of the Attorney General (OAG) is reviewing the irrational financial transaction case involving the former Chief Executive Officer (CEO) and Executive Director (ED) of the Royal Insurance Corporation of Bhutan Limited (RICBL), and eight other individuals. 
The Anti-Corruption Commission (ACC) completed the investigations into the case and forwarded it to the OAG.
The commission started the investigations after receiving an anonymous complaint in April 2015. The two former executives as well as the other eight individuals are charged with Irrational Financial Transaction.
According to the ACC's  investigation report, the RICBL's former Chief Executive Officer and Executive Director should refund close to Nu 3 m to the institution.
The former CEO will have to refund nearly Nu 3, 93,205, while the former Executive Director will have to refund Nu 24, 48,630 to the RICBL.
Investigation report states that the RICBL invested Nu 100 m in Nubri Capital Private Limited at an interest rate of nine per cent on 5th February, 2013.
Three days later, Nubri Capital reinvested Nu 108m in RICBL at an interest rate of 11.75 per cent. These investments were carried out without approval of the board or the investment committee.
Nubri Capital Private Limited is a private Fund Management company. The report also says the former Executive Director was one of the promoters of the company and holds 10 per cent of the total shares.
The ACC investigation report says the investment is against the Regulation for Issue of Corporate Bond 2012. Bond Redemption Fund cannot be invested in a fund management company.
All ten individuals are also charged with failure to declare conflict of interest, forgery, commission and omission amounting to abuse of function and participation in offence as per ACC Act 2011.
The two former executive heads of the RICBL were relieved from their service last month.