PM to sue Opposition if allegations against him are untrue
Sherub Dorji, Thimphu

Feb 13, 2018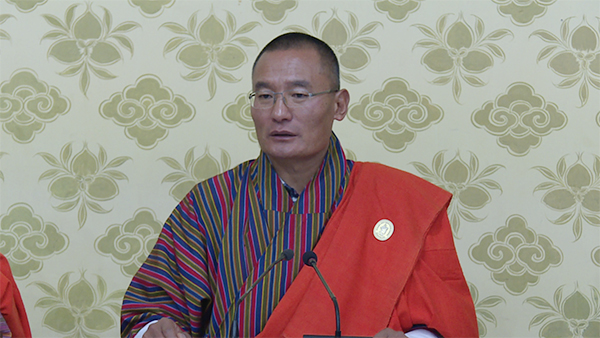 Prime Minister, Dasho Tshering Tobgay said, he will sue the Opposition if the allegations against him of using public resources for security arrangements at his private residence are untrue.
Lyonchhen remarked this statement at the press conference in the capital yesterday. He also shared that the Royal Audit Authority (RAA) did not mention that it was a misuse of public resources. The issue has been exaggerated by the Opposition party (Druk Phuensum Tshogpa), stated the Prime Minister.
The Opposition, in a press conference on February 7, alleged the Prime Minister of misusing the public resources of about Nu 3m to set up security measures at his private residence in Taba, Thimphu.
Prime Minister urged the Opposition to report about this alleged practices to the Anti-Corruption Commission (ACC). "They knew I had reimbursed. Despite that, they claimed it to be misuse of public resources. I would like to request them to report the matter to the ACC if they think I have misused the resources."
However, Lyonchhen added, "If they don't, I have to think about it and legally file case of defamation against the Opposition".
Prime Minister explained to the media that security measures at his residence were put in place by the Royal Bhutan Police and security related infrastructures were constructed by the Works and Human Settlement Ministry.
The said money was used for construction of security walls, installation of CCTV cameras and lights, drinking water supply, entrance gate, and a security room.