BIG gas supply delay in Paro affects hotel businesses
Sangay Chezom, Paro

Feb 13, 2018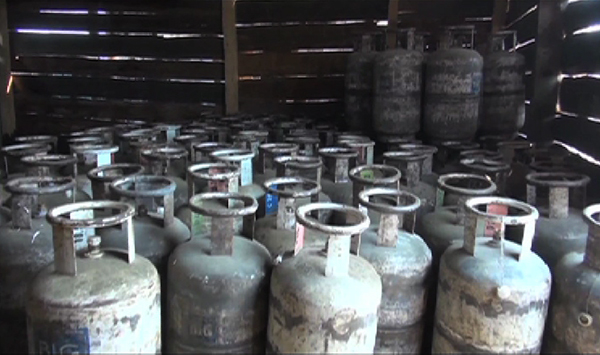 The Bhutan Industrial Gas (BIG) or the commercial gas refills have been out of stock for almost three weeks now in Paro town. This had the hoteliers rush to the Jigme Bhutan Industrial Gas Agent almost every day for refill, only to return disappointed.
Kezang Choden of Kichu Resort said they are managing by borrowing cylinders from other hotels. "We cannot use the normal gas because they impose fines," she said.
"We even called the trade office to complain about delayed supply, but they haven't given us any concrete answer."
Gom Bahadur of Hotel Sonam Trophel shared the same feelings. "They kept saying it will come tomorrow every time I came here. I have come here about eight times now to get a refill," he said.
Rinchen Dorji from Ama Buffet Restaurant said their business have been hit hard. "We have people coming to eat everyday and our gas is running out," he said.
Some hotels have resorted to using domestic gas cylinders.
The Jigme Bhutan Industrial Gas Agent supplies BIG gas in Paro town. The agent says it has no idea about what is causing the delay in supply. "It's been more than two weeks now since the supply stopped and I have no idea why," Jigme said.
The Bhutan Industrial Gas says the delay was because the server of the Indian bank that they deal with for transactions was down and that Punjab Bank was upgrading their system. This held up transfer of money by the dealer.
As of yesterday, the Bhutan Industrial Gas said it expects to send two trucks of commercial Gas to Paro today.