Thimphu Thromde to fully implement rule of roadside parking restrictions by end of this year
Kinley Dem, Thimphu

Feb 13, 2018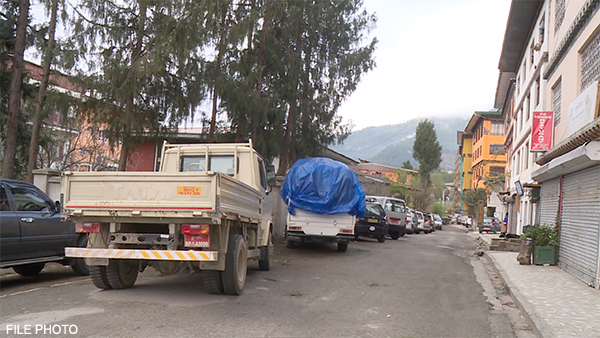 It has been almost nine months since Thimphu Thromde along with Traffic Police enforced the rule of roadside parking restrictions. However, till now, the thromde and Traffic Police have been able to implement the rule only within the core Thimphu area- the main town.
"In the beginning, we thought we would be able to execute the rule at once. But at the moment, we are renovating the roads in and around the Thimphu city. Amid that, traffic police said, it is not possible to enforce the rule," told Thimphu Thrompon, Kinlay Dorjee to BBS News.
As per the rule, people have to either park their cars in their private residential parking or in designated government parking area and roadside parking is strictly prohibited. Otherwise, people were fined.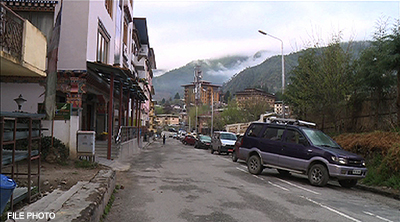 Thromde is also looking at other measures to push building owners to construct their own private parking. Issuance of yearly occupancy certificates is one of the measures put in place. In this regard, if house owners do not have the provision of car parking, thromde will not issue the occupancy certificate, which is vital for continuity of electricity and water supply for buildings.
"If buildings have no private parking, tenants will park their cars along the roadsides and for that, we will penalise them. But how long they will pay fines? They will start looking for houses which have parking spaces," added Thrompon Kinlay Dorjee.
He said they will be able to fully execute the rule by the end of this year. Thromde initiated the move after majority of building owners defied their rule of compulsory residential parking space for tenants.