National khuru tournament attracts more women teams
Pema Tshewang, Thimphu

Feb 7, 2018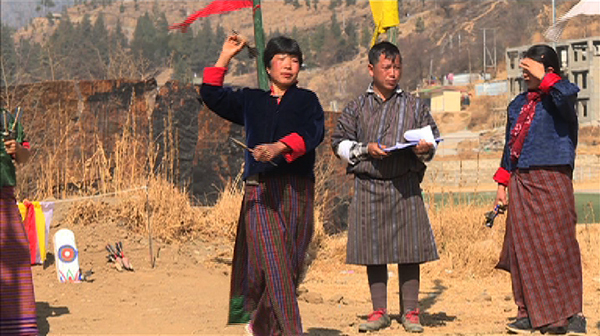 Forty five-year-old Zam from Thimphu is leading her team at the ongoing national-level khuru tournament. Zam first played the game in 2014. Since then, she's never turned her back on the game.
Not even in the face of criticisms from some sections of the society that abhorred women playing khuru, a game that was traditionally played only by men.
Critics saw women playing khuru as inappropriate in more ways than one. Some feared that women breaking with tradition would bring misfortune, famine and disease in their communities, a reflection of the deeply entrenched gender norms and stereotypes about masculinity and femininity
But all these failed to bother Zam. She continued to play the game during occasions and has consistently taken part in tournaments. "Initially, we did have to take the blame for disasters that struck our communities," Zam shared.
"But gradually, families and communities started accepting it as normal. The government never had issues with it. It has been providing us with opportunities to take part in khuru tournaments alongside men."
For Zam, playing a game that remained reserved as men's for centuries, is in a way challenging gender stereotypes harmful and restrictive to women.
Nine women teams are taking part in this year's national khuru tournament organized by the Bhutan Indigenous Games and Sports Association, which began on Monday. This is an increase of three teams from last year.
The teams are from Thimphu and nearby districts, and some from Monggar, Samdrup Jongkhar and Dagana.
The Bhutan Indigenous Games and Sports Association first organized the tournament in 2015 to promote the game. It has since been an annual event.
The association provides financial support to the teams participating from far-away districts.