Safer Internet Day in Bhutan: ensuring children, youth stay safe online
Sonam Pem & Phub Gyem, Thimphu

Feb 7, 2018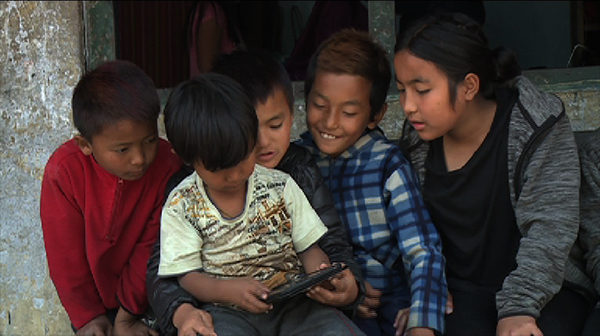 Gone are the days when internet access is limited to a few devices, especially the Laptop computers. In the present-day scenario, the evolution of gadgets such as smart phones and tablets have made virtual world more familiar to children and youth in the country.   
In other words, internet accessibility is just a matter of finger-tipping for them. They no longer have to visit internet cafes to browse net. However, this comes with a cost. There is risk of children getting exposed to inappropriate contents and cyber bullying. So, to help promote positive use of internet, Bhutan joined the global community to mark the 'Safer Internet Day,' yesterday. The United Nations International Children Education Fund (UNICEF) Bhutan urged children and young people in the country to use internet safely.
Some 15 years ago, particularly in Thimphu, there was no such thing like Facebook, Instagram or Twitter. But today, they are the most used apps by youth, who have become savvier than ever. Some of the youth shared the disadvantages and advantages of using internet.
"I have been using Facebook for two years now. The plus point is we are instantly updated with news and other important information of national interests," said one of the students in Thimphu, Mindu Dorji. "But the downside is, making friends with strangers and then become friendly. This is dangerous. If you are a girl and the other boy, then the latter might take advantage of you."
Other youngsters have encountered with similar incidents. "Facebook is very useful. We can keep our friends and relatives intact virtually. Can update what is happening in each other's lives. But, the negative side is, some people can use our picture and create fake account," said another school going children based in Thimphu, Ugyen Wangmo.
While, there are no reports or data available regarding the number of children using social media and risks associated with it, the trend is only increasing. However, the Department of Information Technology and Telecom (DITT) under the Ministry of Information and Communications has initiated programmes in ensuring users in the country stay safe online.
"Our department has instituted a new team called BtCIRT (Bhutan Computer Incident Response Team). Its mandate is to look after the cyber security of the country. We coordinate in resolving cyber related issues and have three services: reactive, proactive and awareness programmes," said Pema Dendup, the Senior ICT Officer of DITT. "Under reactive service, we alert users on the latest threats that exist in the cyber space. In terms of proactive service, we strictly monitor on 24×7 of the services that are on government data centre.  We also create awareness on positive use of internet and stay away from cyber dangers."
According to UNICEF's press release, more than 175,000 children go online for the first time every day and get expose to a wealth of opportunities and a host of risks and harms. "Literacy about digital technology is important for both children and adult. But for children, what has happened is that they have suddenly been brought into this digital world," said Child Protection Specialist of UNICEF Bhutan, Aniruddha Kulkarni, adding that it is important for children to learn about digital literacy and digital technology.
Safer Internet Day promotes safe and positive use of digital technology for children and young people. Becoming familiar to appropriate contents, using social networking websites more responsibly by avoiding posting too many information of oneself, sharing embarrassing pictures and stories, and not being friendly with out and out strangers are some of the tips one can follow to use web effectively.