Some students in Phuentshogling making money over winter break
Sonam Penjor, Phuentshogling

Jan 12, 2018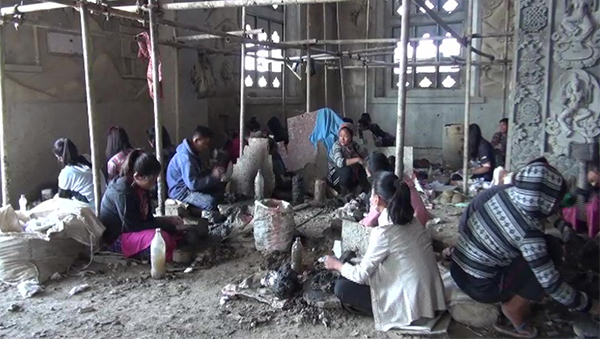 Winter vacation is a time of merrymaking for many students across the country. However, for a bunch of students in Phuentshogling, it is an opportune moment to earn money by the sweat of their brows.
By utilising their winter break and working at the construction site of nine-storey Sangye Mingyurling Monastery at Ramitey in Phuentshogling, they want to earn some cash to meet their educational expenses for the upcoming academic session.  When BBS correspondent in Phuentshogling, Sonam Penjor, visited the site, students were seen beating clays which are used to craft statues on the walls of the monastery.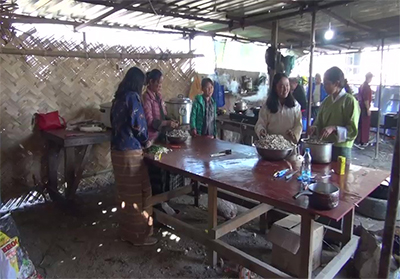 Students delightfully said, though the work is not that arduous, they are earning good wages (Nu 200 per day). "It is vacation where one can stay at home doing nothing. But I want to reduce financial burden on my parents, so I work here for lhakhang construction," said one of the students, Phuntsho Tashi.
Like him, Devika Ghalley also doesn't want to bother her parents in terms of financing her school expenses. "I didn't qualify to student in government school after class 10. Now I need to continue my class 11 and 12 in private school and for that, I need more money."
The Vice Chairperson of Sangye Mingyurling Monastery, Yeshi Wangchuk said, students are paid for their work since money is important for them.
"They have volunteered to work for the construction of the lhakhang but we pay them. It is also an opportunity for them to gain merits."
Sangye Mingyurling Monastery also known as Milerapa's Lhakhang is majestically perched on the hilltop, located 10-kilometres away from Phuentshogling town towards Thimphu. It is highly likely to be complete by March 2020.