Four new Lams appointed
Komal Kharka, Punakha

Jan 3, 2018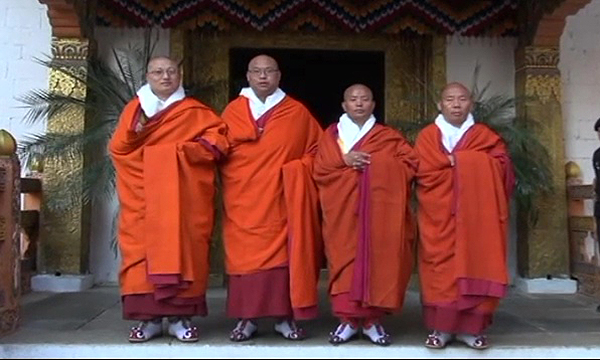 The Dorji Lopen of Central Monastic Body appointed four new Lams at the Machey of Punakha Dzong, today.
The 46-year-old Lam Kunzang Wangchuk has been appointed as the new Lam of Barp Goenpa of Shelnga-Bjemi Gewog in Punakha. Lam Dechen,33, is now the new Boegar Bjakarp Lam of Toedpaisa Gewog in Punakha.
Lam Singye Wangchuk, 44, is appointed as Mendagang Lam of Dzomi Gewog in Punakha. The new Lam of Geling Goenpa in Chhukha is 47-year-old Rinzin.