Human-wildlife conflict prevalent in Lingzhi Gewog
Changa Dorji, Thimphu

Jan 3, 2018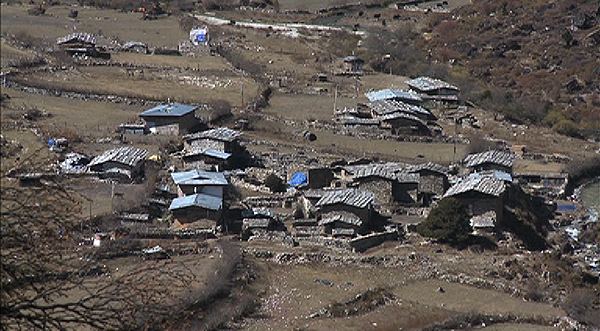 Like those living in the south, human-wildlife conflict is not a new phenomenon for the people of Lingzhi Gewog under Thimphu Dzongkhag. Wild animals, especially bears, have been creating problems in the community. Locals say the animal appears mostly in summer and autumn.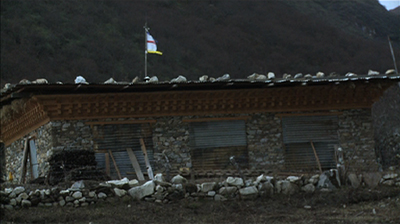 For anyone visiting Gangyul for the first time, the village seems like a peaceful hamlet located at an altitude of 4,150 metres above sea level. But the story inside is quite different. Its inhabitants live in a constant fear of bear attacks. Windows of most houses are closed and blocked to avoid the animal from entering inside.
Recently, a bear entered into two local temples and left its property damaged. "A bear appeared for three consecutive nights. It entered by removing the roof. If they just eat our food and damage personal belongings it is fine," said Ugyen Tenzin, one of villagers. "But here in the lhakhang, there is a high chance of its sacred relics getting damaged. We are worried."
His village mates have similar incidents to share. "Bears enter our houses and eat our rations. It also attacks our cattle. They even attack us while herding our yaks," said Chencho Dorji.
The problem is rampant in Zangbithang and Chebesas villages of Lingzhi gewog as well. "Bears enter our houses at night by breaking our doors and windows. We don't know from where they appear and how they come to our house. We do not see bears during day time," said a farmer named Cheda Jamtsho.
An official from the Department of Forestry and Park Services said the government has been rendering necessary supports to the communities to combat human-wildlife conflict. He said storing fermented items and leaving their houses without anyone to guard is what causes bears to appear in the villages. He added the department is, however, creating awareness on practices to keep bears at bay.