Roads in Thimphu city get facelift with funds from ADB
Kinley Dem, Thimphu

Jan 3, 2018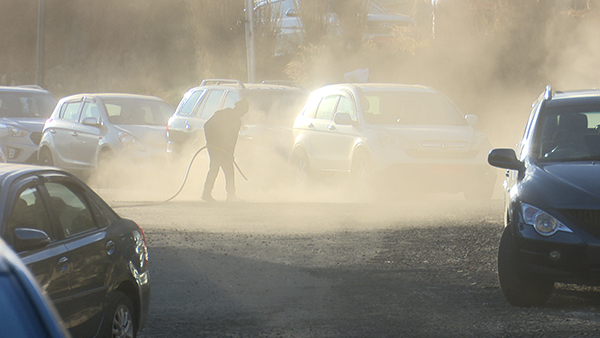 Roads in and around Thimphu Thromde are getting a major facelift after the Thimphu Roads Improvement Project was rolled out in June last year.
Since most of the road networks in the city are in bad state, riddled with potholes, the Ministry of Works and Human Settlement and Thimphu Thromde identified stretches which needed maintenance. Under the renovation project, more than 50 per cent of motorways have been resealed.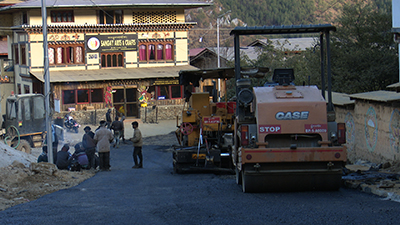 Thromde officials said, roads are being repaired well. "We have strict supervision and we want these  roads to be in good condition for next 5-10 years," said Thimphu Thrompon, Kinlay Dorjee. The road improvement project has five packages-resurfacing and repairing of roads, improvement of drains, pedestrian path and parking areas. They will be improved to suit the needs of the disabled people as well.
The project also features widening of the old highway from Yangchenphu to Simtokha junction. Thromde officials underlined it is important for public to take ownership in taking care of the roads. They also said the thromde is already coming up with a measure to penalise those who damage government properties especially roads.
The ongoing project is for a period of two years and worth US$ 5.11m. Of that, Asian Development Bank is funding US$ 4.26m. The remaining amount of US$ 0.85 m comes from the government coffer.