Sarpang Dzong construction works to begin next week
Karma Wangdi, Gelegphu

Jan 3, 2018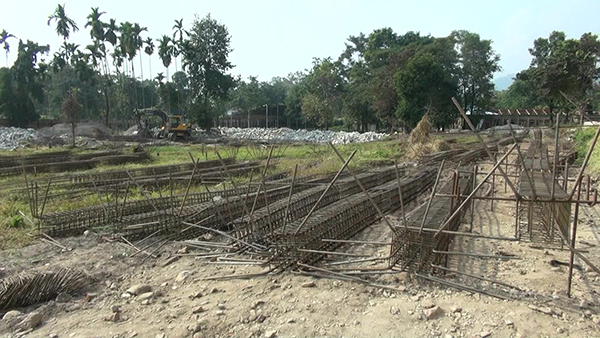 With all ground works, such as setting up of project office, work sheds, labour camps, procurement of necessary materials and installation of machines completed, the actual works for the construction of the new Sarpang is all set to begin next week.
The five-year project will begin with the installation of Sachu Bumter coming Sunday.
"The Sachu Bumter was supposed to be installed in November last year, but it was not a good month," Project Manager Sangay Kinga said.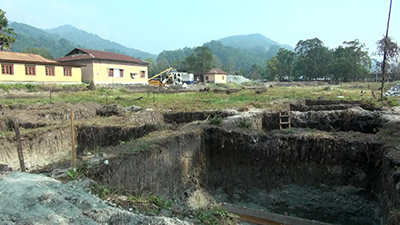 Limited timber supply remains a concern as the project rolls into action. "We have requested the Divisional Forest and Park Services and hopefully we will have adequate supply," the project manager said.
Several measures have been put in place at the site to address labor shortage and speed up the work. The measures include mechanization of certain works. For instance, a concrete bleaching plant has been installed.
There is also a small laboratory to test the compressive strength of concrete cubes.
The project, worth Nu 1bn, is funded by the government of India. It is due for completion in 2023.