RICBL launches Travel Insurance Policy for pilgrims
Karma Wangdi, Sarpang

Dec 16, 2017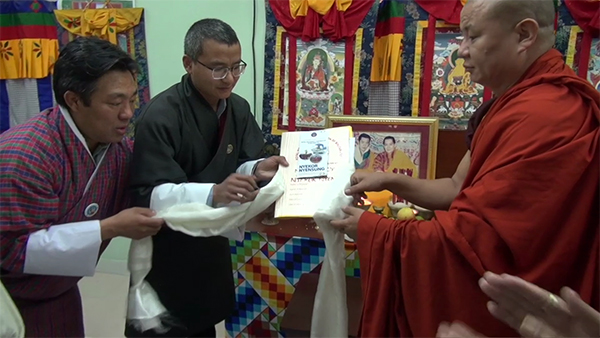 The Royal Insurance Corporation of Bhutan Limited (RICBL) has launched a new insurance scheme for people traveling for pilgrimage.
"Nyekor Nyensung Comprehensive Travel Insurance Policy" was launched at the RICBL Office in Gelegphu earlier this week. The policy is for pilgrims traveling to India, Nepal and within the country. It will cover the risk of pilgrims, travelling outside or within the country for spiritual purposes through the tour operators.
"Bhutanese pilgrims who go to India like Bodh Gaya and Nepal are eligible to avail this policy. Should something happen, so all these risks are covered in the policy like death, contingency cover where we give medical evacuation, repatriation of dead body if there is any and search missing person," said an official named Sangay Wangdi from RICBL office in Thimphu.
Such insurance policy, according to some elderly people will benefit pilgrims, if any misfortune befalls on them.
In the event of mishaps while on pilgrimage, an insured person can claim a maximum of Nu 100,000. If an insured pilgrim goes missing for seven or more consecutive days, the company will pay Nu 30,000. In case the pilgrim dies, he or she will get full insured amount.  One can insure maximum of Nu 430,000 under the travel insurance scheme.