Getting youth on board in the implementation of SDGs
Sonam Pem, Thimphu

Dec 15, 2017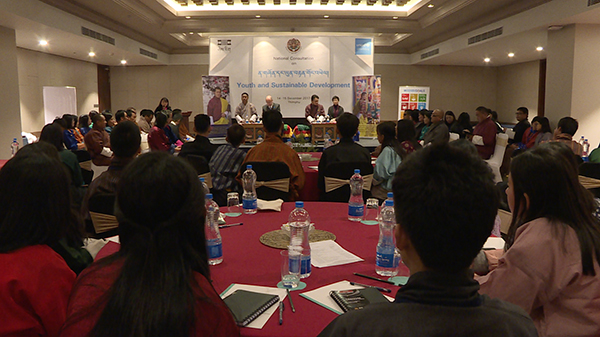 Young people are a driving force for development. They can play a crucial role in the achievement of the UN Sustainable Development Goals (SDGs) for 2030 but only if they are provided with necessary skills and opportunities.   
Recognising this, a two day national consultation on sustainable development brought together some 80 young Bhutanese from youth centres across the country. The program engaged, encouraged and inspired the youth to take an active part in the implementation of SDGs.
It provided them a platform to learn and understand more about SDGs and how they can play a vital role in achieving the 17 SDG goals.
Dechen Zam is a Planning, Monitoring and Evaluation Specialist with UNICEF. Young people, she says, are active drivers of change. They can play an important role in engaging people at the grassroots level and in communicating the goals to a wider society. "They have a lot of potential to influence and support developmental process but first it is important for them to understand about the developmental needs and goals of the country," Dechen Zam said.
"Also, they can express the needs of the country from their perspective. They can play a big role in understanding, mobilizing and implementing activities, which can contribute towards achieving the goals."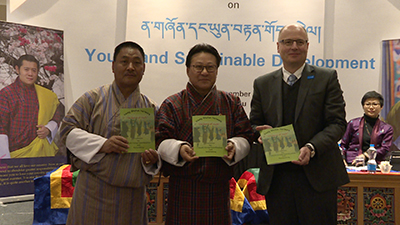 Coinciding with the programmw, a guideline for youth-led groups called the 'Young Bhutan Network' was also launched. The guideline will strengthen and enhance coordination and networking among youth groups in the country.
The Sustainable Development Goals (SDGs), otherwise known as the Global Goals, are a universal call to action to end poverty, protect the planet and ensure that all people enjoy peace and prosperity.
These 17 Goals build on the successes of the Millennium Development Goals (MDGs), while including new areas such as climate change, economic inequality, innovation, sustainable consumption, peace and justice, among other priorities.