Man injured in an explosion in Zhemgang
Pema Samdrup, Zhemgang

Dec 7, 2017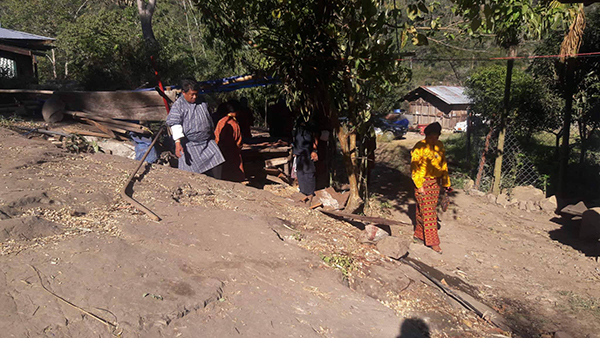 A man from Phangkhar Gewon in Zhemgang is being treated at the national referral hospital in Thimphu for severe blast injuries.
The man, believed to be his early 30's, is reported to have suffered severe injuries from what was suspected to be an explosion. He is said to have lost his eyes and left leg.
The incident happened in Sangsari around 7 am yesterday and the man was airlifted to the national referral hospital.
While the details about the incident are sketchy, the explosion is thought to have been caused by an improvised explosive made by the man himself.
People in the locality heard something explode. They reached the site of the incident to find the man lying in a pool of blood.
Police who visited the site investigation found pieces of iron and detonating cord. But they are yet to confirm what exploded and what caused it to explode.