PAC recommends REDCL for immediate implementation of efficient monitoring
Changa Dorji & Pema Tshewang, Thimphu

Dec 7, 2017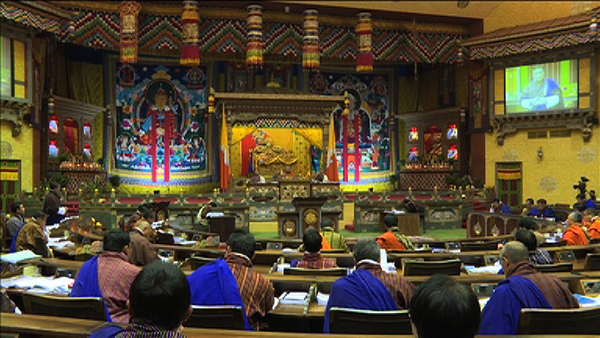 The Public Accounts Committee (PAC) of the National Assembly recommended the Rural Enterprise Development Corporation Limited (REDCL) to immediately implement efficient monitoring in coordination with relevant stakeholders.
The committee also recommended the REDCL to institute measures to strictly comply on recovery of funds.
The Member of Parliament from Pangbang constituency in Zhemgang, Dorji Wangdi, said the percentage of Non-Performance Loans of the corporation, while functioning as the Business Opportunity and Information Centre (BOIC) was quite alarming compared to that of the European countries.
"The non-performing loans amounted to Nu 120 m from the first revolving fund and Nu 48 m from the second revolving fund as of May 31, 2016.  The report stated as an issue of concern," added MP Dorji. "Similarly there was outstanding interest of Nu 5.7 m with interest overdue of Nu 4.3 m, which comes to 74 % of the first revolving fund. From the second revolving fund, there was about Nu 44 m outstanding which comes to 22.64 per cent."
Some members raised the issues on complexity of loan procedures, which is leading to a series of problems. They added there is no monitoring body to monitor the status of loans, once it is released.
"Be it BoIC or REDCL, about 90 percent of farmers are availing loans from them on 4 percent interest. Firstly, it's lengthy procedure to sanction loans. Secondly, it has a very complex in the process of releasing funds. For instance, if a farmer buys a cow, that person has to prove it with money receipt from the cow owner which aggravates problem for them," said Trongsa's National Council Member, Tharchen.
However, some members justified that percentage of non-performing loan of the then BOIC is considered less from the experts' viewpoints.
"Since BOIC rendered loans without mortgage with low interest, many customers applied for loans. So, we were worried if public funds might be misused. Though, the non-performing loan is 27 per cent, according to experts, it is less," said the Education Minister, Norbu Wangchuk.
The Foreign Minister, Damcho Dorji supported his statement. "This is first kind of its financial establishment and obviously it had some problems. We can see such problems in other financial institutions too. But, we should try to overcome these problems. We just can't stop providing loans due to these reasons. Farmers and development projects will be affected.
The house also recommended maintaining a reasonable time taken by REDCL to disburse loans in order to strengthen their services. The Public Accounts Committee submitted the Performance Audit Report audit report based on the observations and comments made by the Royal Audit Authority in September, this year.