NSB to carry out labour force survey, not labour ministry
Pema Seldon Tshering & Tshering Dendup, Thimphu

Dec 7, 2017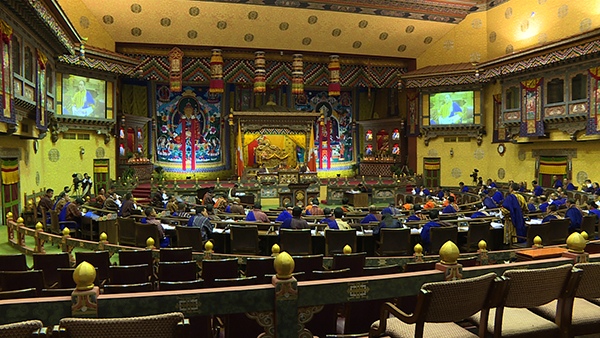 From this year on, the National Statistics Bureau (NSB) will carry out the Labour Force Survey instead of labour ministry. The parliament approved this as recommended by its Public Accounts Committee yesterday.
The committee made the recommendation while reviewing the Performance Audit Report on Employment Generation and Promotion Initiatives by the Royal Audit Authority.
"I agree, as recommended by the Public Accounts Committee, that the Labour Force Survey should be carried out by the National Statistics Bureau," Labor Minister Ngeema Sangay Tshempo.
"Labour ministry is different from other ministries," said Opposition Leader Dr. Pema Gyamtsho. "The ministry has to create jobs in other ministries. It has to deal with many different agencies and committees."
Although majority of the members voted in favor of the recommendation, there were few dissenting voices. "We never had problems with the survey in the past," said Panbang MP Dorji Wangdi.
"This is the first time Labour Force Survey Report has not been achieved. The problem and doubts, its all government's doing and not anyone's. It would be better if the task of carrying out the Labour Force Survey remains with the ministry."
"This recommendation is very dangerous," said National Council's Trongsa MP Tharchen. "When an independent body conducts surveys, all information is accessed through labor ministry. There is an individual statistical department in the labor ministry where the director or even the minister has no control over. Also, when we talk about NSB, we should also look into the specialty of the individuals working there."
The committee also pointed out that of the nine recommendations the RAA proposed for employment generation and promotion initiatives, four were implemented fully and five only partially.
The Performance Audit on Employment Generation and Promotion Initiatives was carried out from 2010 to 2016. The first Labour Force Survey was conducted in 1998.