MoWHS with highest unresolved irregularities among ministries
Pema Seldon Tshering & Pema Tshewang, Thimphu

Dec 6, 2017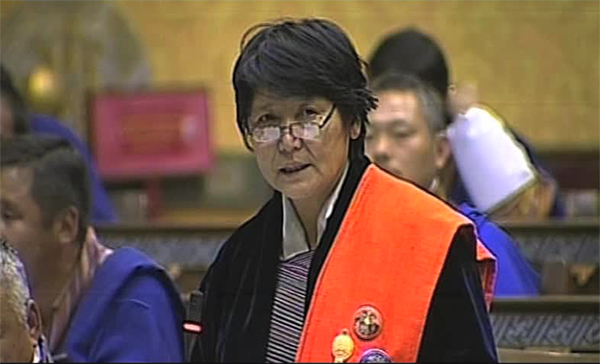 The Ministry of Works and Human Settlement (MoWHS) was named as the ministry with the highest unresolved irregularities. This was revealed as the Public Accounts Committee (PAC) presented its report in the parliament yesterday.
The National Council Member from Wangdue Phodrang who is the PAC Chairperson presented the report. He said according to the review report of the Annual Audit Report 2016, the MoWHS had unresolved irregularities of more than Nu 114m as of September 30.
In response to Pabang MP Dorji Wangdi who sought clarifications, the works and human settlement minister Dorji Choden said the ministry had spent Nu 20bn just on road construction since 2014.
Apart from road constructions, Lyonpo said the ministry also had over a hundred projects to take care of which led to huge spending.
The Ministry of Agriculture and Forests came second with unresolved irregularities of more than Nu 20m.
As per the review report of the Annual Audit Report 2016, the total unresolved irregularities in nine ministries was reported to be about Nu 159m, Nu 50m in 13 dzongkhags, Nu 8m in 15 gewogs, Nu 64m in nine autonomous agencies, Nu 70m in 10 corporations, Nu 21 m in two financial institutions and Nu 13m in one NGO.
Trashi Yangtse topped dzongkhag-wise with unresolved irregularities of about Nu 20m, followed by Lhuentse. The Royal University of Bhutan (RUB) accounted for 14 per cent of the total irregularities in the autonomous agencies sector.
The PAC  report was divided into two parts. The first part is a review of the financial audit report consisting of four chapters, mainly Annual Reports of 2015 and 2016, implementation status of the resolution of the 8th Session of Second Parliament and status of the cases with Anti-Corruption Commission and instances of missing/death cases of officials and contractors and inaction even after court order.
The second part of the report is a review of the Performance Audit Report consisting of seven chapters, mainly performance audit report on the Business Opportunity and Information Center, employment generation and promotion initiatives, Food Corporation of Bhutan Limited School Feeding Porgramme, Tourism Sector and implementation status of the resolutions of the 9th Session of Second Parliament.