U-16 cricket team prepares for ACC Eastern Region Cup
Sherub Dorji, Thimphu

Nov 30, 2017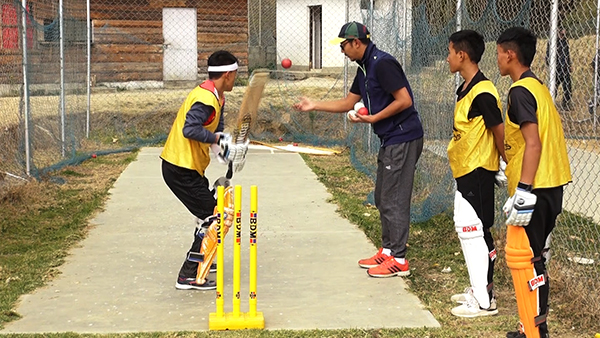 Bhutan's under-16 cricket team is gearing up for the upcoming Asian Cricket Council Eastern Region Cup. The tournament, which will be hosted by the Cricket Association of Thailand, begins on December 11.
The team comprises of class nine and eleven students, all selected from over five districts. Today, the players, apart from the regular net session, did some fielding drills as well. Despite not playing together for long, the players are confident about performing well.
"It's all about teamwork," said Captain Tshering Penjor. "We should have cooperation. If we have good cooperation, everything will work well. We need to talk within ourselves and while playing match, cheer each other on."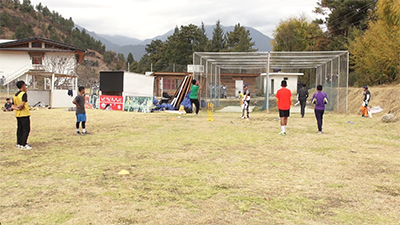 The head coach is also confident of beating the odds and causing some upsets in the tournament. "We are going as underdogs," said Kencho Norbu, the Head Coach.
"Looking at the other teams in our group, I think we can win matches. We are playing against China, Singapore, and Malaysia. We do have opportunities to win going by the skills of the players."
The team will leave for Thailand on Monday and play a few practice matches in Bangkok before the tournament kicks off.
Bhutan is in group B and will play its first match against China on the opening day. All of Bhutan's group matches will be played in Chang Mai city in northern Thailand.