Merag villagers unhappy with GC road condition
Tshering Zam, Trashigang

Nov 30, 2017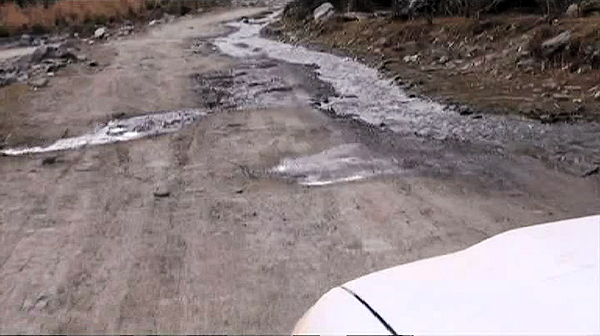 Eight years ago, villagers in Merag Gewog under Trashigang were elated with the opening of the Gewog Centre (GC) road. But now, they are simply disappointed with its terrible condition.
During summer, the motorway becomes muddy and bumpy. The situation remains same even in wintry months. Most part of the 34 kilometre GC road are uneven and rough, definitely not a road any motorist would love to drive on.
"Ministers who came here said works for base course will begin by November and December but see nothing is happening. During summer, rain worsens the road condition and even around this time of the year, it doesn't get better," said Phub Thinley, the resident in Merag.
Other villagers said carrying out repair works might improve the road's condition.
"I am a shopkeeper and I travel frequently. During monsoon, it is inconvenient as it rains and road becomes impassable. In winter, snow blocks the traffic. If the government could do soling, it would benefit us," said one of the shopkeepers in Merag, Phuntsho Wangdi.
According to gewog officials since the road is unstable, blacktopping would not solve the problem.
"After agreeing to do the soling, we met with the Works and Human Settlement Minister. She told us to measure the road stretches which are bad. So 18 kms were supposed to have soling and rest of the road were in better condition," said the Merag Gup, Lama Rinchen, adding that the renovation works are awarded to the contractor.
The Department of Roads said the soling works will start from January, next year.