Alcohol reduction policy successfully implemented: Health Minister
Changa Dorji & Pema Tshewang, Thimphu

Nov 29, 2017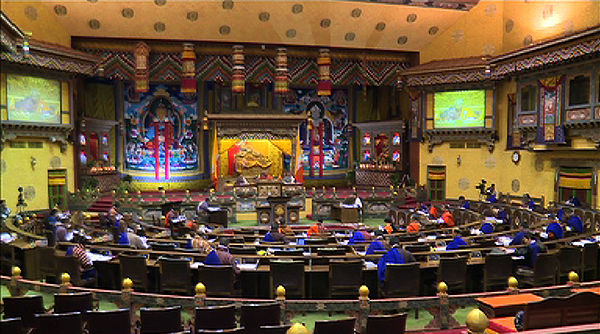 The Health Minister Tandin Wangchuk informed in the National Assembly yesterday that more than 60 per cent of gewogs in the country have formed alcohol reduction committees to discourage people from drinking.
The minister mentioned this after the Member of Parliament from Chhumig-Ura constituency in Bumthang, Tshewang Jurmi questioned him.
"Alcohol is the main factor that creates social disharmony. The health's national statistics show that majority of the Bhutanese die due to alcohol related diseases. Last year alone, 190 people died because of such diseases," said MP Tshewang Jurmi. "I would like to know if the alcohol reduction policy is effective."
The Health Minister clarified that the ministry's 'National Policy and Strategic Framework to reduce harmful use of alcohol 2015-2020' has been implemented successfully. Lyonpo Tandin Wangchuk added an executive order has been circulated to the dzongkhags and relevant agencies for implementation of the policy. Also the community expansion programme to reduce harmful use of alcohol has been initiated in all eastern districts and gewogs. It will be replicated in five more dzongkhags by next year. The National Alcohol Reduction Committees also meet often to review the implementation status both at the national and dzongkhag levels. Issuing new bar licences has even been suspended.
"Last year, Nu 27 m was spent in treating alcohol patients and in 2015, Nu 26 m was used. The revenue generated from the sale of alcohol products is only Nu 1 bn but the medical expenses for alcohol related diseases amounted to 6 bn," said the Health Minister.
According to the records with the Health Ministry, on an average, 162 people die due to alcohol related diseases in the country annually.