JNEC to offer degree course in Mechanical Engineering from 2018
Kinley Wangchuk, Samdrup Jongkhar

Nov 8, 2017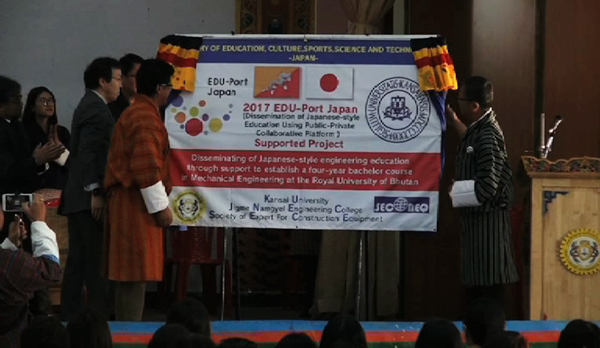 Jigme Namgyel Engineering College (JNEC) in Dewathang, Samdrup Jongkhar will offer a new degree course in Bachelor of Mechanical Engineering from next year.

The degree in Mechanical Engineering will be for four years and 20 students will be enrolled for the course which starts from July next year. The introduction of the new course was part of the Memorandum of Understanding (MoU) signed between the Royal University of Bhutan (RUB) and Kansai University in Japan last year.
A team from Kansai University recently visited the college and donated one 3D printer to the college. The printer is a machine where one can create solid object from soft copy and is intended to help mechanical engineering students to create different types of mechanical parts.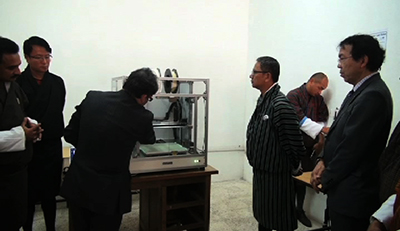 "Owing to global popularity, it will be good opportunity for students here to learn the mechanism and functioning of 3D printer and think about new application of 3D printer in Bhutan," said the Vice President of Kansai University, Maeda Yutaka.
Currently, Jigme Namgyel Engineeing College offers one degree course in power engineering and seven diploma-level programmes in civil, electrical and mechanical engineering. It was established in 1972 coinciding with the Third Five-Year Plan.