Upcoming parliament session to discuss several bills, review policies
Passang Dorji, Thimphu

Nov 8, 2017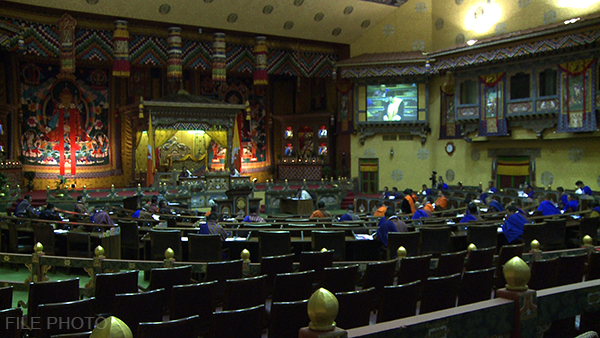 The tenth session of the second parliament will begin from November 15 and the National Assembly will deliberate on Royal Audit Bill 2017, Tax Bill 2017(Rationalisation of Indirect Tax), Tax Exemption Bill 2017, and Public Finance Amendment Bill.
The Legislative Committee of the house said along with the bills, Narcotic Drugs, Psychotropic Substances and Substance Abuse Act of Bhutan 2015 will be discussed for its amendment if the speaker accepts to it to be introduced as an urgent bill in the session.
The Chairperson of the Legislative Committee, Ritu Raj Chhetri said they have also submitted the amendment proposal to the Chairperson of the National Council. The National Assembly sitting will discuss on ratification of double taxation avoidance agreement with Bangladesh, and review audit reports on BOIC, tourism, provision of patient meals, and school feeding programmes among others.
In the National Council session, Anti-Money Laundering and Countering Financing of Terrorism Bill 2017 and Bhutan Information Communications and Media Bill 2016 will be discussed. The house will also review some policies of the government.
The tenth session will end on December 12.