DNT opens regional party office in Trashigang
Nov 2, 2017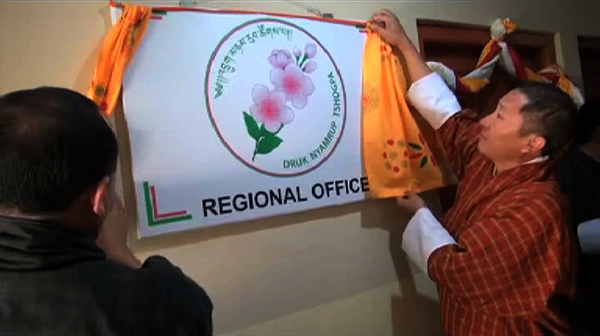 Druk Nyamrup Tshogpa (DNT) opened its regional office in Trashigang yesterday.
DNT's press release states that the office will serve to coordinate with other party offices and enable party workers especially from eastern districts to interact among themselves. They will also consult with people in their respective constituencies and submit concerns, provide information and make suggestions through the regional office to party head office in Thimphu.
Trashigang was chosen for DNT's regional office since it is strategically located in the centre with easy access to all other eastern dzongkhags. Druk Nyamrup Tshogpa was one of the four political parties that participated in 2013's parliamentary elections.