BAF International Style Compound Archery Competition ends
Passang Dorji, Thimphu

Oct 22, 2017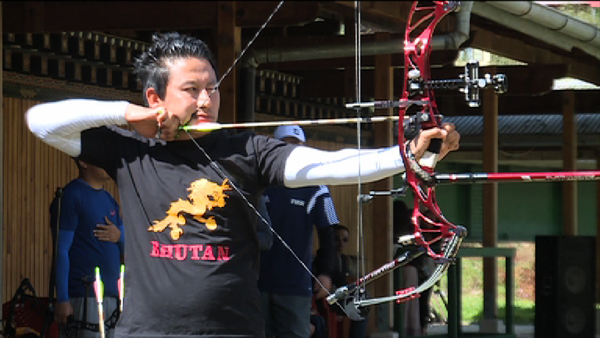 Tandin Dorji is now crowned as the best archer in the two-day BAF International Style Compound Archery Competition held in the capital. Yangphel organised the competition for the very first time with the motive to find the best archers in compound archery.
After overcoming several competitive archers in the elimination round, Tandin Dorji defeated Tashi Peljor, who represented Bhutan in the International compound bow tournament held in China in 2015.
With complete calmness and composure, Tandin Dorji had hit three perfect shots in the first round. His perfect precision and accuracy was worth praising as he defeated Tashi Peljor with a score of 142 out of 150.
"After winning the competition today, I am very happy and excited," added Tandin.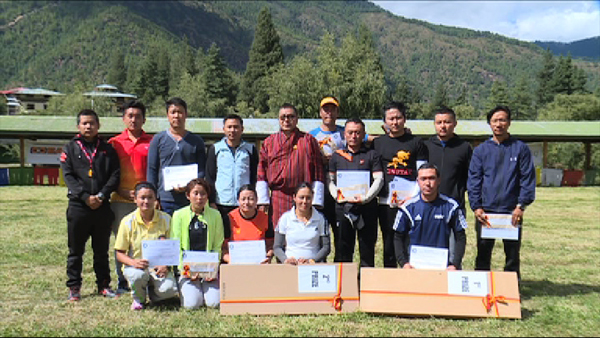 In the international style compound bow competition, the target was set at the range of 50 metres. A total of 72 arrows were shot during the qualification round, whereby each archer would be ranked individually. This was followed by the knock-out round where each player in the individual matches had to shoot 15 arrows. The player with the highest points won the game.
According to the top ranked female archers of the competition Dorji Dolma, not many females are forthcoming, despite the steady growth of the game in the country. Only six female participants are took part in the competition.
"I feel more female participants should come forward, only then we would be able to compete with male participants," she added.
In the team's category, team T.D took away the first position, followed by Team Dragons Breath and the East West team. Winners were awarded with the cash prizes and the certificates. The competition will be an annual event hereafter.