'Rap' becoming popular among youngsters in Bhutan
Sonam Pem, Thimphu

Oct 22, 2017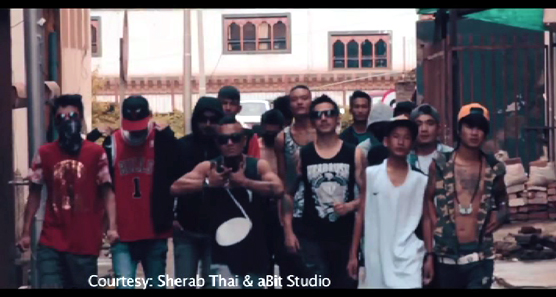 Often times when people hear about Rap, they paint a picture of something negative. But today, the popularity has picked up quite well and rap is now well accepted by the Bhutanese audience. Rap is an abbreviation for Rhythm and Poetry.
Today, there are a few artists who are becoming the face of rap in the country. Through the musical genre of rap, many young people are taking the freedom to express themselves. For Namgay Tshering, popularly known as Nala, rap is what kept him afloat when he was struggling with drugs. It is his love for music and passion for rap that he was able to bring himself back on track. He exclusively raps in Dzongkha.
"With the help of rap, I could channel all my thoughts and feelings. I can say that rap can also be helpful to young people with depression and help with anger management. It also gives us the freedom to express," said Nala, the rapper.
Similarly, other rappers have found comfort in rapping and are popularising it in the country. Though they do not earn a living by singing rap, it is their passion that keeps them going.
"What I mainly believe is an artist should not lie, an artist should be truthful and what rap has led me do so far is I have always been truthful in my lyrics and music. So therefore rap has always been way in which I can express myself," said another rapper, Sangay Wangchen.
While there are a lot of misconceptions against rap being associated with violence, it is actually a story of what is going on, where they are from, and who they are. Their music represents their area and their people and it is no different from a farmer singing about his cow or chickens. Choeying Jatsho, owner of M-studio and the man behind all of the rappers' successes, said due to the popularity of rap, more young people are coming with rap to record in the studio.
"I feel that the younger generation could connect with rap easily because of the freedom associated with RAP and hip-hop. I feel that I don't know whether it is the cultural thing, but when it comes to songs there are certain limitations," added Choeying. "But when it comes to rap not only do we have the freedom of the length but you have the freedom of words, you have the freedom of beats, you have the freedom of either having an element of song in it or not. For now, the rappers may not have reached the stars, but their efforts are definitely landing them on the moon.