Royal Bhutan Army win Departmental Basketball Championship
Pema Tshewang, Thimphu

Oct 22, 2017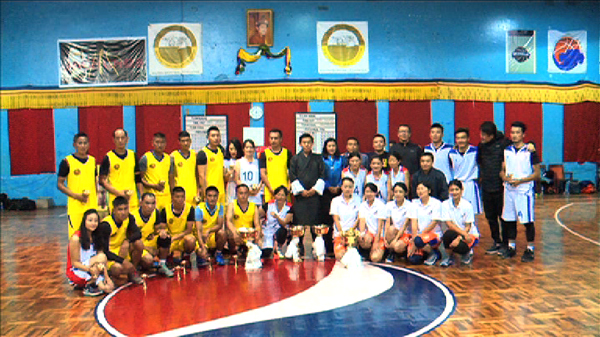 The team Royal Bhutan Army won this year's Departmental Basketball Championship. They defeated team from Bhutan Olympic Committee (BOC) in the finals played yesterday.
Twenty six teams, including nine women teams took part in the tournament this year.  Players from the team Royal Bhutan Army kept consistent pace and skills to win the match. BOC's team gave tough challenge to defend the defeat. However, at the end, the team RBA scored 64 points while BOC could manage only 54.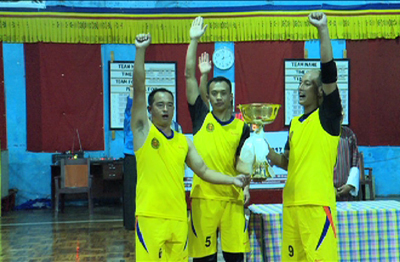 One of the players from BOC's team, Tandin Wangchuk said, "We had a very tough match. Even then with much hope, we tried our best to win. But we are happy for becoming the runners up team."
In the women's category, the team from BOC defeated team Drukair. Their hope for win was much predicted since they had national coaches and few competent players representing the team.
"Today's match was very tough because BOC players had are practiced enough for the match. We came from Paro and we didn't have time to practice. But then we are hoping to win next year," said Ugyen Wangmo, a player of team Drukair.
The finalists were awarded with cash prizes and trophies. Bhutan Basketball Federation organizes such tournaments annually.