Organic veggies on platter for students of Daga Central School next year
Namgay Wangchuk, Dagana

Oct 19, 2017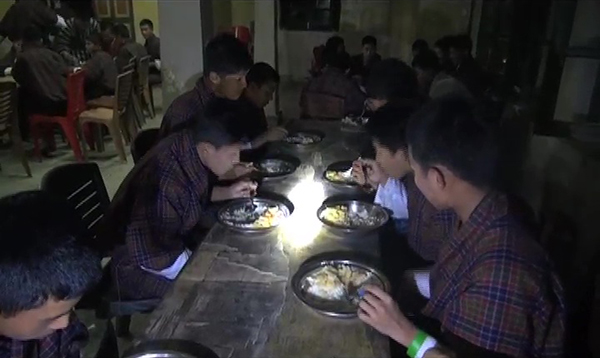 Come 2018 and students of Daga Central School in Dagana will get to consume various organic vegetables that are grown in their locality. The school management recently signed an agreement to procure vegetables from a Farmers group of Tseza Gewog.
The Regional Agricultural Market and Corporative Office (RAMCO) in Gelegphu initiated the contract to reduce import of vegetables and restrict outflow of money. It was also to encourage farmers to take up mass vegetable farming. The Assistant Manager from RAMCO said it is a win-win deal for both school and farmers group.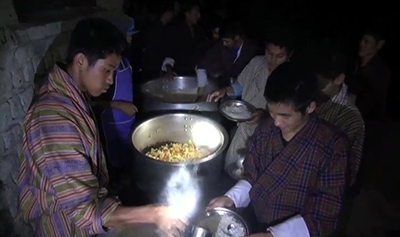 Both the parties also came to the consensus that farmers group will supply vegetables to the school at a rate below the market price while the school will pay the maximum rate it can afford.
"The School could not do much as they had to abide by the school sprocurement rate and to be honest the farmers are demanding the market price. However the officials from gewog and others have explained them about the price," said Phurba, Cup of Tseza Gewog.
The school staff said such initiatives will help students to have balanced dietary system.
"As a stipend, we get Nu. 1,000 per student, and from that, 600 is given to FCB and the remaining 400 we spent on vegetable, eggs. Eggs are given thrice a week according to three eggs policy," said Sha Bahudur Tamang, the Mess In-charge of Daga Central School. "We also have to provide meat and fruits to students. Looking at the situation, the price they demand is hefty for us. But we thought of giving them bit higher to encourage them."
The Dzongkhag Agriculture Sector will play a key role in providing seeds and technical support to the farmers to take up mass vegetable cultivation.