Paro Moenlam Chenmo begins
Sangay Chenzom, Paro

Oct 13, 2017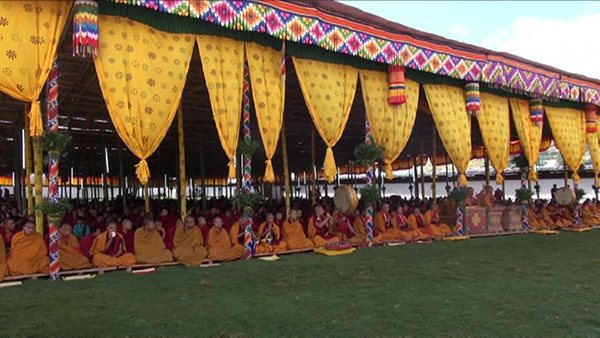 Former Dorji Lopen of the Zhung Dratshang, Ngawang Tenzin, is presiding over the annual Paro Moenlam Chenmo.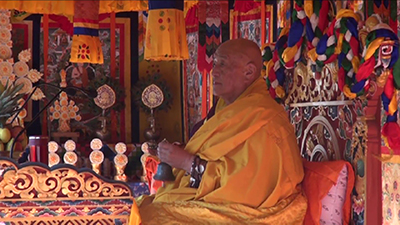 The five-day prayer ceremony began today. A thousand butter lamps were lit to commemorate the Royal Wedding anniversary.
Hundreds of devotees are attending the prayer ceremony. It will end with Tshe Wang or the blessing for long life.
The Moenlam Chenmo has been an annual religious event in the dzongkhag since 2014.