ECB to address barriers facing the disabled during elections
Yeshi Gyaltshen, Thimphu

Oct 13, 2017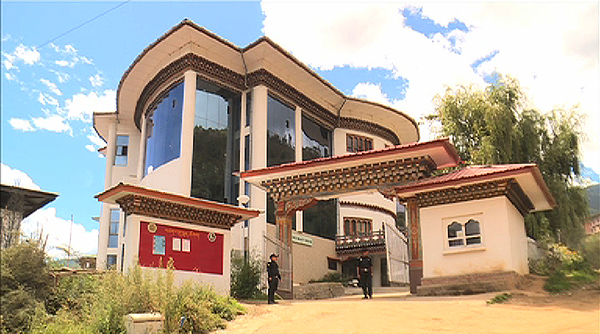 As the 2018 parliamentary elections draw closer, the Election Commission of Bhutan (ECB) is looking at ways to get more voters to the polls.
Addressing the barriers to voting faced by people with disabilities is one of the areas it is looking at. For the first time, ECB has compiled data on the disabled in the country. The information consists of the types of disabilities in the country, the voting history of the disabled and many more.
"The primary aim is to provide everyone an opportunity to vote," said Phub Dorji, the Head of the Department of Civic and Electronic Training of ECB.
"We are looking at the number of people with disabilities in every dzongkhag and whether they have voted in the earlier elections or not.  If they haven't, then why, and look at what we can do to solve these problems. "
The commission is also seeking inputs from the dzongkhags in understanding challenges to voting in every dzongkhags and to come up with ideas and suggestions for increasing voter turnout. Phub Dorji explained that since the situation in each district is different, the dzongkhags themselves are in a better position to provide ideas and solutions.
"We have asked every dzongkhag to give us ideas to increase the voter turnout in their places. We are compiling a booklet for each dzongkhag, which is almost complete. "
The booklets prepared by the ECB will be separate for each dzongkhag.
Meanwhile, the National Council elections are expected to take place between February and May next year.