142 aspiring NC candidates register with ECB
Choni Dema, Thimphu

Oct 12, 2017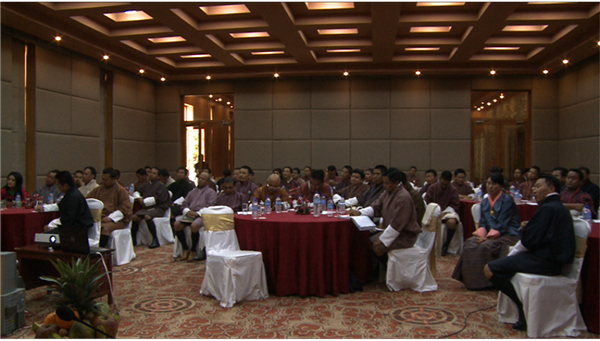 An overwhelming 142 aspiring National Council (NC) candidates have registered with the Election Commission of Bhutan (ECB) for the 2018 NC elections till date.
This is a sharp rise from the earlier two elections. The huge number of aspiring candidates this time is being seen as a sign of maturity in the Bhutanese democracy. "I think we are going at a very good pace," said Phub Dorji, the Head of the Department of Civic and Electoral Training of the ECB.
"The first NC election was conducted in two phases because we didn't have candidates from five dzongkhags. So, the election for the 15 dzongkhags was held in 2007 and for the remaining five dzongkhags, we had to do it in the beginning of 2008."
In 2013, 40 candidates registered for the NC elections. "But this year, the number has hit 142. I think we are growing or maturing fast in terms of democracy and our understanding of democracy."
Meanwhile, when it comes to women candidates, the figure is dismal as usual. Of the total 142 aspiring candidates, only a mere seven are women.
Dzongkhag wise, Dagana has the highest number with 20 candidates seeking to contest the upcoming NC elections. Monggar follows closely behind with 14 and Tsirang with 10.
Four other dzongkhags- Punakha, Samdrup Jongkhar, Sarpang and Trashigang- have nine candidates each. Lhuentse has eight, while Pema Gatshel, Samtse and Thimphu have seven candidates each.
There are six candidates each from Gasa and Zhemgang and Paro has four. Chhukha has five and Haa, Trashi Yangtse and Wangdue Phodrang have three candidates each.
Trongsa and Bumthang are the dzongkhags with the least number of candidates. Trongsa has two and Bumthang only one.