Bhutan construction fair draws about 50 exhibitors
Choni Dema, Thimphu

Oct 10, 2017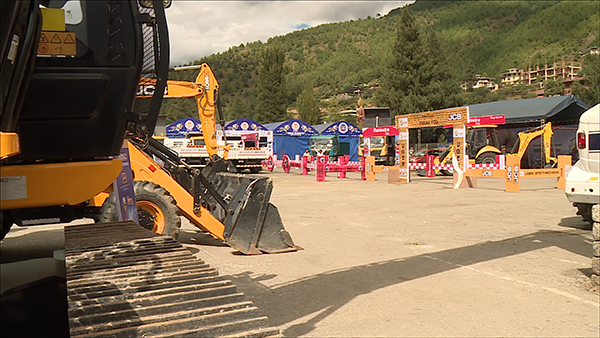 Close to 50 exhibitors are taking part in the Bhutan Construction Fair underway at Changlimithang in Thimphu. The number is much higher than the organisers expected.
The President of the Construction Association of Bhutan (CAB), Thinlay Gyamtsho, said they expected only around 20 exhibitors. "The number of exhibitors taking part in the fair has exceeded our expectation," he said.
"We hope the fair next year would see even higher number and more variety of construction materials and machinery."
Bimlesh Changia is from Siliguri in India. This is his fifth time at the fair. "We had a bad experience in the last expo held in June because it wasn't organized properly and hardly any contractors came in," he said.
"We hope things would be better this time. As of now, people are coming in and we have started receiving inquiries."
The four-day fair is organised by the Construction Association of Bhutan (CAB) and the Construction Development Board (CDB). This is the first time the two teamed up to organize the fair.
The fair is aimed at providing a platform to showcase latest technologies, products, and services in the field of construction sector. It is also to encourage business tie-ups between the local and regional construction industries.