Finance ministry to review position title of Accounts Assistants
Kinley Dem,Thimphu

Oct 8, 2017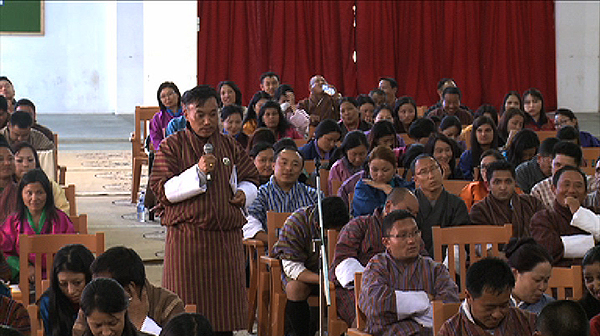 The finance ministry will look into changing the position title for accounts assistants after those in the position raised dissatisfaction over it.
The issue was raised during the financial management training which ended in the capital on October 6.
The finance ministry will review the change in position title and submit its report to the Royal Civil Service Commission (RCSC) for further deliberations.
"We are not happy with our position title and also there is no protection of seniority. After two years of training at the RIM, we are placed as accountants," said an Accounts Assistant from Bumthang, Tshewang Dorji.
Some participants also expressed concerns over their frequent transfer.
The Accounts Assistant from Punakha, Kencho Dorji, said they are transferred after every two to three years. "It is inconvenient for our family. Also, the cost implication is huge."
The finance ministry, however, said the current transfer system will continue for now.
"At present, we do it on a consultative basis. We discuss with them and ask them to give us three options where they would like to go and we also discuss with them their difficulties in terms of their family, schools and medical conditions," said the Director of Department of Public Accounts, Tshering Dorji.
Over 570 Accounts Assistants from around the country participated in the training. First of its kind, it was aimed towards improving public service delivery through enhanced fiscal decentralization.