Low potato prices disappoint farmers
Sonam Penjor, Phuentsholing

Oct 6, 2017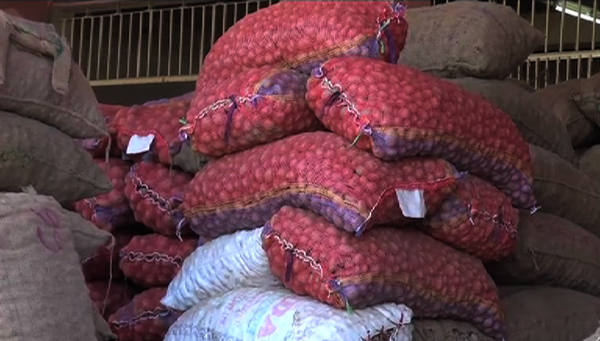 The potato prices at the auction yard in Puentsholing this year is lower than last year, leaving the farmers dejected.
Ugyen, a potato farmer from Jabana in Paro said potato is an important source of livelihood for them. "I wish the government could do something about the dwindling prices," said Ugyen. "We work so hard and the low prices are really disheartening."
The declining potato price was even discussed in the recent Dzongkhag Tshogdu of Chhukha.
"It's a concern as farmers struggle to even cover the transportation cost and food and lodge expenses," said Tobgay, the Gup of Chapcha Gewog.
Auction yard officials say the poor prices this year is due to the bumper harvest in India. "Potato production in India rose by 14 per cent this year," said Ugyen Penjor, the Complex Manager of the FCB Auction Yard in Phuentshogling.
"Moreover, over 40 cold stores in India have enough potatoes in stock."
He added that potatoes from the cold stores in India are sold at cheaper rates of seven to ten ruppess per kilogram. But in Bhutan, the prices do not fall below Nu 15 for a kilogram.