Former members of RAC offer Ku-Sung-Thug Mendrel to Je Khenpo
Tshering Dendup, Thimphu

Oct 5, 2017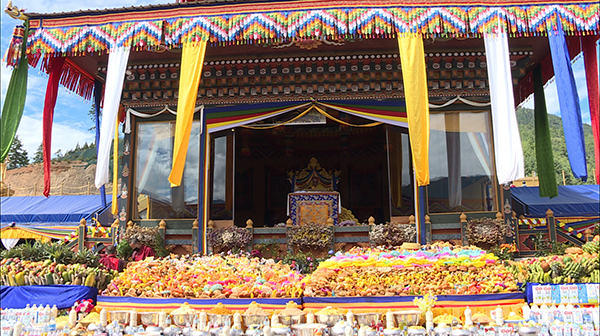 Former members of Royal Advisory Council (RAC) offered Ku-Sung-Thug Mendrel to His Holiness the Je Khenpo at Kuensel Phodrang in Thimphu today.
Members led by former Zhung Kalyon offered Mendrel for the wellbeing of all sentient beings. The Royal Advisory Council was established in 1965 by His Majesty the Third Druk Gyalpo.
His Holiness is presiding over the oral transmission of Kanjur at Kuensel Phodrang. Kanjur is a set of Holy Scriptures, containing teachings, and precepts of the Lord Buddha.