Smoking in cars punishable by law
Pema Seldon Tshering  

Oct 5, 2017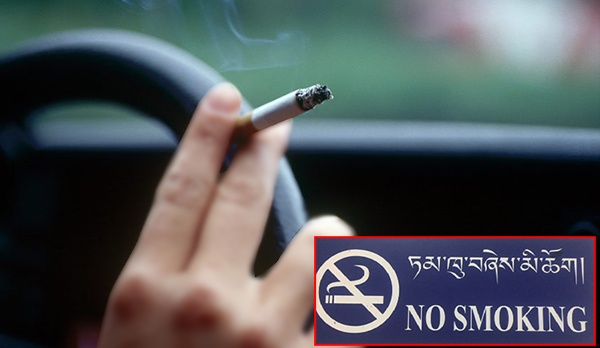 If you thought smoking inside your car in a public place is legal, you thought wrong. The Bhutan Narcotics Control Authority (BNCA) says the act is punishable by law.
As per the Tobacco Control Rules and Regulations 2016, smoking in any non-smoking area including inside conveyance shall be prohibited. This is in addition to the restriction on smoking in public transportation as reflected in the Tobacco Control Act of Bhutan 2010.
The fine for smoking in cars is the same as the fine for smoking in public places.
"If a person is found smoking in a vehicle, let's say may be private vehicle in public place, that person or driver or passenger, whoever smokes will be liable for a fine of Nu 500," said Tshering Om, a Legal Officer with BNCA.
This year, so far, the BNCA fined 112 individuals for smoking in public places. The figure includes those caught smoking inside cars in public areas.