Parking fee charges at Paro International Airport waived off
Sangay Chezom, Paro

Oct 5, 2017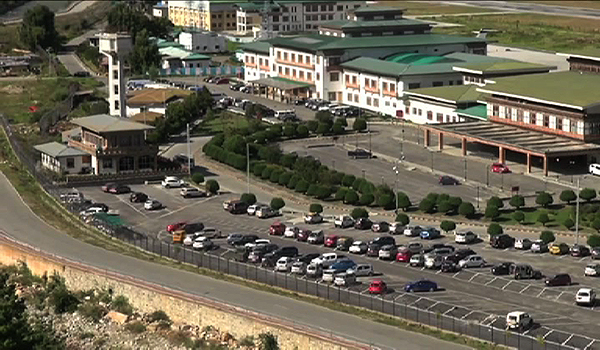 Charging of parking fees at the Paro International Airport has been waived off for a time being. The Department of Air Transport terminated its contract with service provider, USD Enterprise, after it failed to pay the agreed rent.
The Air Transport Department suspended collecting parking fees at the airport since September, six months after it was introduced. Officials said USD Enterprise owes the department Nu 280,000 as rent.
"The contractor mis-quoted and he has put way above what he was collecting. So, he could not continue. He has officially written to us that he would like to withdraw since he couldn't get the income," said Karma Wangchuk, the Director of Department of Air Transport. "Because the contract was for two years we had to terminate the contract with him."
While re-tendering the contract for parking fee service provider, the department will focus on improving the parking services. The office is also planning on reviewing the parking fee structure.
"We along with other stakeholders did a study on fee structure and have come up with the structure which will be tendered within a day or two. This time, we will not only see the financial input but also consider on technical aspects,"added the Director. "What type of equipment they plan to install, and the type of structure they are planning to build and the system that they are going to introduce."
The parking charge collection at the airport will resume from December this year.