People in remote say helicopter evacuation helpful but entails lengthy procedure
Yeshi Gyaltshen, Thimphu

Oct 2, 2017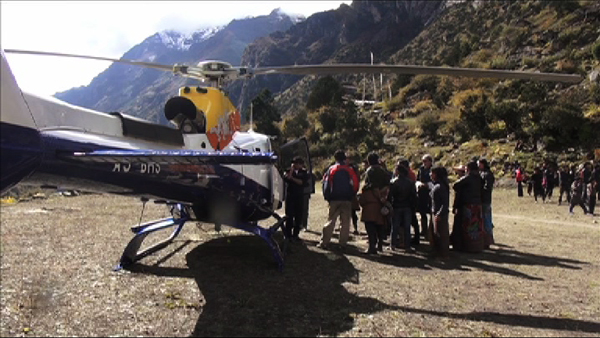 Helicopter evacuation during a medical situation has proven to be a life-saver. Swift transportation has been able to provide adequate time for patients to get treated or refer them elsewhere. But one challenge locals in remote places experience, is the lengthy procedure it takes, before the aircraft can be called in.
All remains calm and peaceful in the valley of Laya under Gasa District. But when an accident takes place and people get seriously injured, the helicopter services seem to be their only saviour. However, locals say getting the helicopter on time is a big challenge. This, they stated, is because patients no matter how serious they are, have to be checked by the health officials once before the helicopter is called in, for help.
Laya has one Basic Health Unit, but locals say it takes hours on foot for the health officials to reach most of the places.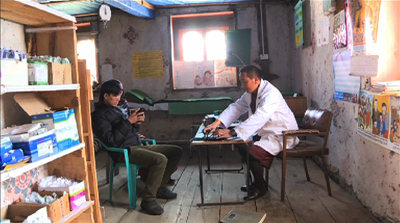 "If a person here is seriously ill, the health assistants have to walk all the way to see the patient, and this takes a lot of time. Then, health officials have to check the patient and after that, call the helicopter," one of the residents, Pasang Dorji.
Another resident, Tashi Tshering said, "When the place is very far away, it could take around a day to get there and another day to come back. So before they can get there or call the helicopter, if the patient is critical, they sometimes die."
Meanwhile the Health Ministry shared that a new clause has been included in the Helicopter Usage Guidelines to address such issues. Health Secretary Dr. Ugen Dophu said, for critical conditions in remote areas, people can directly call the health hotline 112. They will then discuss it with the ministry and dispatch the chopper if necessary.  The new clause was added in July after the matter was discussed in the parliament.