Dungsel Home Spa-sweet scent of success for visually impaired man
Pema Seldon Tshering, Thimphu

Sep 29, 2017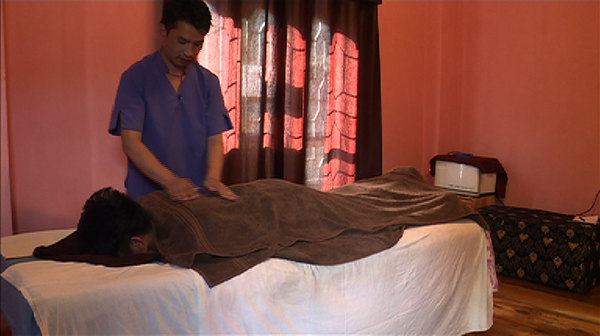 The start might have been slow but not what followed. Today, the decision of a visually impaired individual to start a spa has not just become a source of livelihood but employment as well.
Tshering Dorji, the founder of Dungsel Home Spa, now receives about six clients in a day. The income- enough to cover the operation costs and pay for three other employees, who are visually impaired as well.
"When we started, the business did not prosper. But with time customers who visited our spa spread the word and it picked up. Now we are able to sustain," said Tshering.
For being visually impaired, life for Tshering Dorji took a pause once. After the office he worked for got closed, the 29-year-old was not sure what was in store for him. That was when he approached the Disabled Persons Association of Bhutan. The office helped him get trained as a professional masseur. After undergoing the training for 6 months, he opened Dungsel Home Spa in 2015.
"Of course we face challenges starting from sweeping to folding and rolling of towels. But still with help of each other, we are managing," added Tshering.
The spa provides six types of massage including holistic or full body massage, Thai massage, and reflexology.
For now, as the business prospers, Tshering plans to empower more people living with disabilities by providing them employment, which is in fact the sole motive behind the establishment.