Annual Wangdue Tshechu festival begins
Komal Kharka, Wangdue Phodrang

Sep 28, 2017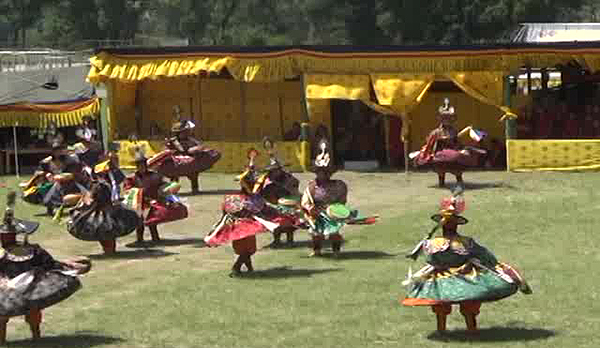 The three-day annual Wangdue Phodrang Tshechu began today at Tenchholing.
Thousands of people decked in their fineries congregated there to witness the dzongkhag's biggest cultural festival. The five-day Tshechu will showcase a variety of cultural programmes and mask dances. Dolong Raksha Cham-the most sacred mask dance will be performed tomorrow and day after.
On the final day, Guru Tshengye Thongdrel will be unveiled for public veneration. Wangdue Tshechu was introduced by Zhabdrung Ngawang Namgyel in 17th Century.