71 Bhutanese artists showcase art works for open art competition
Pema Tshewang, Thimphu

Sep 27, 2017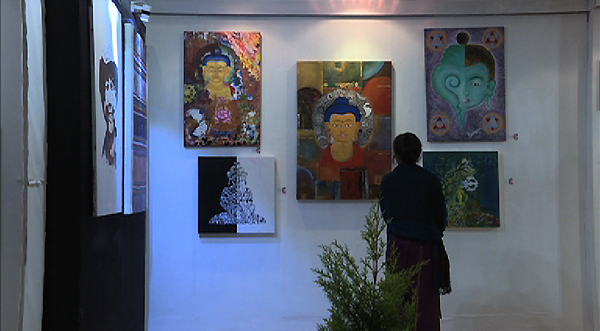 Various art works by 71 Bhutanese artists adorn the walls of the VAST Bhutan Contemporary Art Centre in Chubachu and the Bhutan Art Gallery at the Le Meridien Complex.
The art works are on display as part of "Patterns of Happiness", a national level open art competition. The Voluntary Artists Studio Thimphu (VAST) collaborated with the Royal Textile Academy (RTA) to put the exhibition together.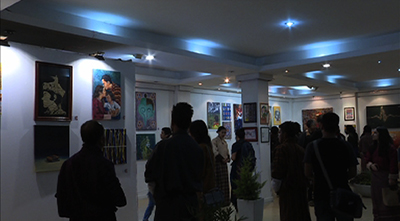 "This year's theme is quite unique," said Karma Wangdi, the Founder of VAST. "We have been expressing lot of things about happiness but we have not really come out with theme to be expressed visually."
He added art exhibitions are crucial to encourage and honor artists and their works. "There should be regular exhibitions to give artists a platform to showcase whatever they are doing.  If we don't, then artists will not be encouraged and our works will not be known by the people," said Karma Wangdi.
The result of the competition will be declared towards the end of next month.The exhibition opened last Sunday and will remain open for public viewing till October 15.