High Court holds show cause hearing for DNT's petition against government
Changa Dorji, Thimphu  

Sep 25, 2017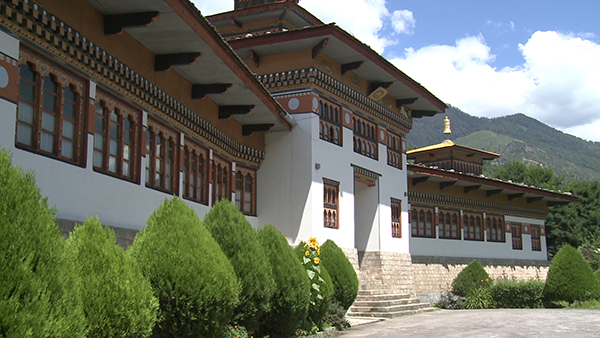 The High Court today conducted the show cause hearing on  the writ of mandamus petition filed by the Druk Nyamrup Tshogpa (DNT) against the government for the alleged unconstitutional implementation of fiscal incentives. 
Writ of mandamus is an order issued by the court ordering the government to fulfill their duties or correct abuse of discretion.
At the show cause hearing, which was conducted by seven judges, the DNT reiterated that the government has violated the constitution and the Public Finance Act of Bhutan 2012 by implementing the fiscal incentives without the parliament first endorsing it.
The DNT says as a registered political party, the constitution allows it to submit such a petition. The party stated that the fiscal incentives have benefited only a few and not everyone as it should have. It said development activities in the country should benefit all sections of the society equally.
The DNT also requested the judiciary for a writ against violation of constitution by the government, both present and future. The party stressed that it is not doing this for political gains but fulfilling its responsibilities  as per the constitution. It added it is important to intervene when a government engages in an unconstitutional act. Such unlawful practices, the party said, must be nipped in the bud. If not, the party said the future governments might follow suit, which may lead to political parties being placed above the constitution.
Representing the government, the Attorney General said the case has no legal standing. He questioned the legal authority of the DNT to file the petition. The Attorney General also stated that the matter is already in the Supreme Court and, therefore, it is sub judice.
The Office of the Attorney General will submit its response on October 25. The seven judges presiding the hearings will then decide the merit of the petition based on which the court will decided whether to accept the petition or not.